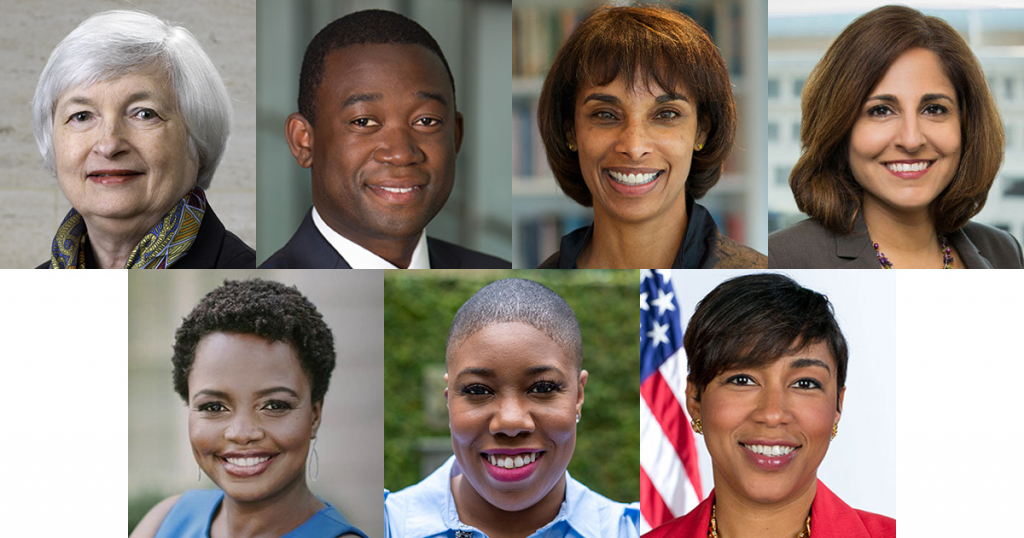 WASHINGTON, D.C. – (December 2, 2020) Today, the Black Economic Alliance (BEA), a nonpartisan group of Black business leaders, issued the following statement on President-elect Joe Biden's selections for key leadership roles in his incoming administration. BEA Executive Director David Clunie released the following statement:

"With his selection of Janet Yellen to be the first woman Secretary of the Treasury, Wally Adeyemo to be the first Black Deputy Secretary of the Treasury, Cecilia Rouse to be the first Black Chair of the Council of Economic Advisors, and Neera Tanden to be the first woman of color to lead the Office of Management and Budget, BEA is encouraged by the direction of President-elect Biden's recent designations. These longtime public servants are battle-tested, and importantly, we expect them to be open to input from and engagement with a diverse set of stakeholders insisting on an unprecedented focus on racial equity. The success of America's economy calls for swift confirmation of the candidates that require Senate approval so they can get to work rebuilding a more inclusive and resilient economy than we've ever had.
"If confirmed by the U.S. Senate, we will look to this economic team led by women and people of color to drive an innovative economic recovery that is more inclusive of all Americans than any federal government initiatives of the past. It is also important that the National Economic Council at the White House include diverse leadership that will prioritize the protection and engagement of people and communities of color hardest hit by not only the pandemic but the longstanding generational impacts of systemic racism.
"America is also overdue to have a team of diverse women serving as the faces, voices, and decision-makers at the highest levels of our government. Karine Jean-Pierre as Principal Deputy Press Secretary, Symone Sanders as Senior Advisor and Chief Spokesperson for the Vice President, and Ashley Etienne as Communications Director for the Vice President will be important voices for the Black community at the White House.
"President-elect Biden proclaimed during his acceptance speech that the Black community has always had his back and he'll have ours. He committed to creating an administration that will represent and look like America. With many selections left to be made and announced, BEA is optimistic that President-elect Biden will significantly change the reality that none of the federal economic agencies or financial regulators have ever been led by a Black appointee, including Treasury, the National Economic Council, the Federal Reserve, the Office of the Comptroller of the Currency, the Federal Deposit Insurance Corporation, the Securities and Exchange Commission, or the Commodity Futures Trading Commission.
"President-elect Biden committed to assembling the most diverse cabinet, White House, and administration in American history, and BEA has high expectations for representation and inclusion at all levels of government. While we are encouraged by the initial historic selections in several key economic roles, with no Black cabinet secretaries or heads of regulatory agencies announced to date, we continue to advocate for Black candidates to be named to key leadership positions throughout the incoming administration. We are confident that President-elect Biden will fulfill his commitment to the Black community with his personnel and policy decisions."